The Northern Rivers NSW Brand has been developed through a collaboration of regional partners, including key business, industry and government representatives. That's the way we do things in the Northern Rivers.
Our ambition is to represent the whole of the Northern Rivers region, from Tweed in the north to Grafton in the south, Casino and Kyogle in the west and east to the coast through Lismore to Ballina and Byron.
The Northern Rivers NSW brand as an exciting opportunity to unite and share the values of the region, its place and its people, and a way to tell our regional story.
Learn more about how we developed the Northern Rivers NSW brand:
The Northern Rivers NSW brand essence is the sum of its parts.
The individual attributes of the brand essence can be encapsulated in six key areas, with 'Nature' and 'Connection to Community' at the centre and 'Culture/Creativity', 'Food', 'Business/Enterprise' and 'Lifestyle' rounding out our brand essence.
The Northern Rivers NSW brand story
The brand story and its purpose – to create and promote opportunities for the region – is focused around four pillars:
Join the Northern Rivers NSW brand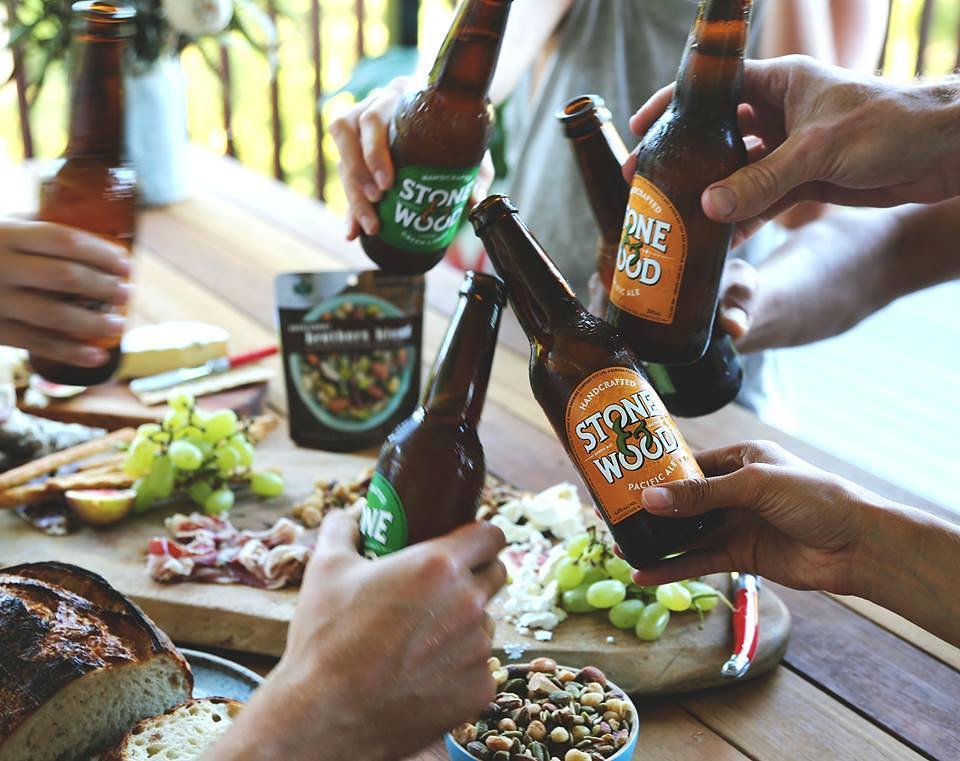 The Northern Rivers NSW Brand Values
A successful and meaningful regional brand is firmly founded in its values. These values not only help give birth to creative solutions, they also create a set of standards for our community, businesses and organisations to believe in and rally around. These values are guiding principles in imagining and planning for the kind of future we're going to create for ourselves as a region.
For a Northern Rivers NSW brand to be truly inclusive of all sectors, it needs to be about what we believe in, more than just our geography.
From environmental sustainability, to leading the way in collaboration and cooperation, we're a community minded, culturally diverse place that values freedom and authenticity. Our values are entrenched in the way we live, create, connect and welcome others. Our entrepreneurial spirit across all sectors is underpinned by an impressive network of organisations and educational institutions, and very importantly, our region celebrates our indigenous cultural heritage – past and present.
The Five Core Brand Values, outlined together, provide real meaning, emotional connection and direction for the Northern Rivers NSW brand.
expressed through collaboration, cooperation and a willingness to work together for the greater good.
We respect our environment
through championing sustainable principles, living a balanced lifestyle and protecting, preserving and improving our natural heritage.
learning from our Indigenous roots and being inclusive, welcoming and supportive of others.
We value our authenticity, our uniqueness and a more soulful approach to life.
We champion initiative and creative spirit
by thinking differently, being adaptive to change and fostering new enterprise.
A brand name that locates us
The official and only version of the brand name will always include 'NSW' to fully spell out 'Northern Rivers NSW'.
Our region has a select variety of 'descriptors' including 'Near Byron', 'Northern NSW', 'The Far North Coast', 'The Northern Rivers', and 'The North Coast'. Given the variety of descriptions, many people within and outside of our region can be unsure about where the Northern Rivers is, or where its specific boundaries lie. It's imperative that we locate it by embedding 'NSW' in the name.
Implementing the Northern Rivers NSW brand
Underpinning the Northern Rivers NSW logo is a Brand Business Plan and Implementation Strategy developed by the Northern Rivers Together Steering Committee. The Implementation Plan is centred around four brand objectives and four key pillars to create and promote opportunities for the attraction of people and enterprise to the region.
Join the Northern Rivers NSW brand
Share this page with a local business